Abu Dhabi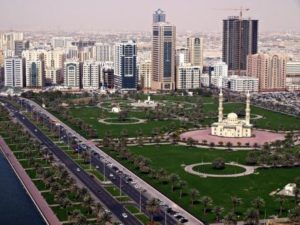 Abu Dhabi city is the capital of the United Arab Emirates. The largest and wealthiest of the seven Emirates, the Emirate of Abu Dhabi occupies over 85 percent of the UAE's landmass and is home to 95% of the oil and 92 % of the United Arab Emirate's gas reserves. However, the real story of Abu Dhabi is far broader than oil and gas.
Abu Dhabi Limited Liability Company requires a minimum 51% shareholding by UAE nationals. A Limited Liability Company can be formed by a minimum of two and a maximum of 50 persons whose liability is limited to their shares in the Company's capital. Most Companies with expatriate partners have opted for this Limited Liability Company, due to the fact that this is the only option which will give maximum legal ownership i.e. 49% to the expatriates for a trading license.
Therefore the normal shareholding pattern for an LLC is:
Local sponsor – 51%
Foreign Shareholder (s) – 49%
While foreign equity in the company may not exceed 49%, profit and loss distribution can be mutually agreed. Responsibility for the management of a Limited Liability Company can be vested in the foreign or national partners or a third party.
At Y. ECONOMIDES & CO LLC, we provide a complete package of Abu Dhabi LLC or Branch setup, which includes obtaining the Trade Licence, Labour Card, Visas, Bank Account etc. We also assist our clients by introducing them to silent, dormant, trust worthy UAE nationals to fulfill the legal requirement. We have a stringent wetting procedure to assess the suitability of nationals as local partners. We only recommend credible individuals as sponsors who have a well-established track record of non-interference and unequivocally commitment to support the businesses of our expat clients.