Gibraltar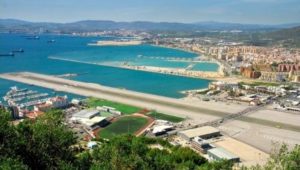 Gibraltar benefits from a diverse and extensive economic base. Important sectors that generate revenue include international financial services, tourism, insurance, funds, shipping (including bunkering), and gaming. The British military presence has been much reduced in recent years. Gibraltar is a well regulated jurisdiction and joined the European Union alongside the UK in 1973. With a population of some 30,000 Gibraltar has seen major structural change in recent years and its infrastructure continues to develop year on year.
1. Gibraltar Companies
We provide ready made or customised incorporation of all types of Gibraltar companies and all related services, including the provision of company secretarial, registered office and nominee shareholder services or full management services from our own licensed directors.
Trustee Services
Gibraltar has a legal requirement that professional trustees be licensed and our associates were one of the first companies in Gibraltar to be granted licence to act as a professional trustee. This is your assurance that we are fit and proper and have the necessary expertise and resources to establish and administer trusts in a wholly professional manner. Trusts have many applications and advantages, including the protection and preserving of assets, tax planning or just avoiding the expense and delays of obtaining probate. They also provide a high degree of confidentiality.
2. Residency for High Net Worth Individuals
In 1992, in an effort to attract wealthy residents to Gibraltar, the Government introduced the Qualifying (High Net Worth) Individuals Rules 1992 as an amendment to the Income Tax Ordinance. These rules provided for reduced rates of tax to be paid by wealthy individuals who became residents of Gibraltar. The rules have since been changed to provide even greater flexibility.
Known as "Category 2" individuals, successful applicants are required to pay Gibraltar tax of not less than £22,000 in any year but the maximum tax payable is £29,880 per annum.
3. Ship & Yacht Registration
Merchant ships registered at Gibraltar are registered as British ships under Part 1 of the United Kingdom Merchant Shipping Act 1894 and once registered are entitled to fly the British flag with all of its attendant advantages. Gibraltar is one of five Category 1 Red Ensign Group Registers with full, bareboat charter, provisional and ships under construction registrations. Similarly, yachts registered at the Ship Registry of Gibraltar are also entitled to fly the British flag. Although the Gibraltar Registrar of Ships will only register ships and yachts that are owned by UK nationals or nationals of UK dependent territories, foreign nationals may obtain the advantages of Gibraltar registration by having their vessels owned by a Gibraltar Company. We are able to assist with transfer of ownership to Gibraltar companies and all registration formalities.